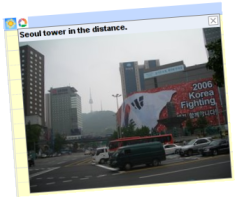 PicasaWeb content calendars allow you view a randomly-selected photo from your PicasaWeb album every day in Google Calendar, using web content calendars and the PicasaWeb GData API.

Step 1: Enter your PicasaWeb username below to get started.
Step 2: Choose the albums you want to include.
Step 3: Add the new calendar to your Google Calendar!